Patent Thinking Geek & Food Law Strategist
Is Atom the  "THE SMALLEST PARTICLE" and as technology intensive Science Geek. WE at TCIS, India are curious souls about the field of patenting and try to find answers to UNANSWERED QUESTIONS in the research field in internet world.
Department of Economic and Social Affairs
UNITED NATIONS E-GOVERNMENT SURVEY 2020
DIGITAL GOVERNMENT IN THE DECADE OF ACTION FOR SUSTAINABLE DEVELOPMENT
We are conversant in prior art searching, Invalidation, Infringement Analysis, and preparing claim charts.
Patent analysis is an #InternetGAME and we welcome potential collaboration to accomplish SDGs as mandated by United Nations.
Lights, Camera and Action LINE to enter this dynamic field of Intellectual Property. Where are we heading in asset world. Schedule clarity call today. Understanding technology is fun and I am passionate about novelty patent searches.As an TECH Associate at Tech Corp International Strategist * Startup India Expert we help Startups to Raise Funds & Assist Foreign Companies to find Right Business Partner in India.
We at TCIS believe that "YOUR STARTUP IDEA & OUR INTELLECT IS THE RIGHT COMBINATION FOR PROTECTING YOUR INNOVATION IN INDIA.
Einstein, twenty-six years old, only three years away from crude privation, still a patent examiner, published in the Annalen der Physik in 1905 five papers on entirely different subjects. Three of them were among the greatest in the history of physics. One, very simple, gave the quantum explanation of the photoelectric effect—it was this work for which, sixteen years later, he was awarded the Nobel prize. Another dealt with the phenomenon of Brownian motion, the apparently erratic movement of tiny particles suspended in a liquid: Einstein showed that these movements satisfied a clear statistical law. This was like a conjuring trick, easy when explained: before it, decent scientists could still doubt the concrete existence of atoms and molecules: this paper was as near to a direct proof of their concreteness as a theoretician could give. The third paper was the special eory of relativity, which quietly amalgamated space, time, and matter into one fundamental unity. This last paper contains no references and quotes no authority. All of them are written in a style unlike any other theoretical physicist's. They contain very little mathematics. There is a good deal of verbal commentary. The conclusions, the bizarre conclusions, emerge as though with the greatest of ease: the reasoning is unbreakable. It looks as though he had reached the conclusions by pure thought, unaided, without listening to the opinions of others. To a surprisingly large extent, that is precisely what he had done. — Baron C.P. Snow
We at Tech Corp International Strategist (TCIS) believe in incubating GREAT IDEAS and grow the startups to the NEXT level. We at Tech Corp International Strategist (TCIS) believe assisting enterprises to enter INDIA and find RIGHT Angels, and VCs in Malaysia, Singapore, ASEAN countries, US, UK, Japan and India.
I am PROUD to be a Patent Geek and my expertise are Business Strategy, Patentability/Novelty Search, Freedom to Operate Search, Brand development analyst, Invalidation Search, Patent Portfolio Watch, Patent Technology Assessment and Landscaping, Licensing Studies, Market Survey, Competitive Intelligence and Market Research, Patent Invalidity, Patent Landscape, FTO, Design infringement.
Food technology is understanding proteins, fats and carbohydrates in
LOVE for innovating and developing food and beverage products is a never ending. The dynamic field of food technology requires constant improving and innovating the quality of existing products. As a Food Scientist and technologist my food technology expertise are Microbial Biotechnology, Food Technology, Fermentation Technology, Beverages (Alcoholic & Non Alcoholic), Cereal and Cereal Products technology, Dairy and Dairy Products technology, Fruits and vegetables technology, Enzyme technology, Probiotics & Prebiotics technology.
As a food law strategist in India we aim at providing global advisory on food safety, food labelling and food regulatory issues in India. We work closely with FSSAI, India. Feed and food contact materials issues are also managed by our team of food law consultants. We aim at providing company specialized in intelligence gathering on the supply chain to detect and prevent food frauds.
We also provide specialized services to Food Sector in protecting their Intellectual Property Rights. I believe when your IPR & revenues are need of an hour, Tech Corp International Strategist (TCIS), India is there to meet and exceed YOUR needs.
#MyChief: Source
Houlin Zhao: ITU Secretary-General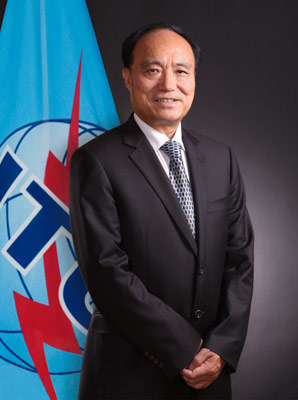 ITU Member States re-elected Houlin Zhao as ITU Secretary-General on 1 November 2018. He began his second ​four-year term on 1 January 2019.
Mr Zhao is​ an information and communication technology (ICT) engineer who has served in a variety of senior management positions at ITU.​
Prior to first being elected as ITU Secretary-General in 2014, Zhao served eight years as ITU Deputy Secretary-General, supporting the work of the Secretary-General, principally in terms of day-to-day management, including human resources, financial administration, improving efficiency, and working to help broaden ITU's membership, particularly in terms of academic institutions. He also served two elected terms as Director of ITU's Telecommunication Standardization Bureau (TSB), which develops technical standards to ensure worldwide ICT interoperability. Before that, he was a Senior Counsellor with TSB for 12 years.
Born in 1950 in Jiangsu, China, Mr Zhao graduated from Nanjing University of Posts and Telecommunications, and holds an MSc in Telematics from the University of Essex in the United Kingdom.​
Resources:
Internet of things (IoT), Taxation, Privacy and data protection, Multilingualism, Capacity development, Cybercrime, Critical infrastructure, Encryption, Telecommunications infrastructure, Cloud computing, Jurisdiction, Freedom of expression, Consumer protection, Online education, Access, Cultural diversity, Content policy, Rights of persons with disabilities, Child safety online
Today Session at #WSIS2020
Digital government during the times of pandemic and beyond
---
UN DESA
Session 334
14:00–15:00 CEST (UTC+02:00), Monday, 24 August 2020― 29 minutes agoInteractive Action Line Facilitation MeetingRegister »
This event will highlight the 2020 edition of the United Nations E-Government Survey. It will include an in-depth presentation of the Survey data and results, followed by expert reflections on the findings. The world we live in has changed so much since the last edition of the Survey, released two years ago – has digital governance kept up with the pace? Is it well-equipped to face the challenges that are ahead? As the only publication to benchmark the e-government readiness of all 193 United Nations Member States, prepared over a two-year period with inputs from governments, subject-matter experts and more than 200 researchers, and building on 20 years of measuring and analysis, the Survey is truly one of a kind. Please join United Nations Department of Economic and Social Affairs (UN DESA) to reflect on where we're at globally and locally in terms of digital development – an important step to work on closing digital divides.

Download the 2020 United Nations E-Government Survey: https://bit.ly/EGovernmentSurveyPanellists
---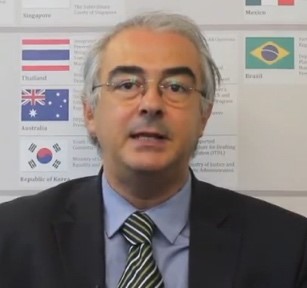 Mr. Vincenzo AquaroChief of the Digital Government BranchUN DESAModerator
Vincenzo Aquaro is currently the Chief of the Digital Government Branch which publishes the UN E-Government Survey, a UNDESA flagship publication that offers a snapshot of trends in the development of e-government in countries across the globe. In the last 23 years, he has been engaged at national and international level in issues related to ICT in public policy and governance. He is also in charge of the Data Assessment and Data Management of the UN E-Government Survey. Before joining the United Nations, he worked for 10 years as President and CEO of Formit Servizi SpA, a leading Italian advisory company in the field of e-governance. He also served as Member of the Scientific Committee of the NGO Formit Foundation and as President and CEO of CARMA Scientific Research Consortium, a Public and Private Partnership spin-off on ICT products and e-services in Agricultural and Agro-industrial fields, co-financed by European Commission for innovative and advanced capacity-building research program in south of Italy. In collaboration with the University of Rome 3 he also established the first Master on eGovernment for PA and served for two editions as Member of the Master Executive Board. Prior to that, he worked at EIS SpA (a ICT system integration company now incorporated into Telecom Italia Group) as software analyst and developer, project manager and senior marketing manager. He holds a Master's Degree (Laurea Magistrale) in Electronic Engineering from the University of Bari, Italy.
---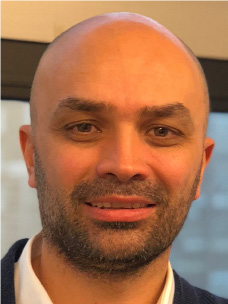 Mr. Deniz SusarGovernance and Public Administration OfficerUN DESA
Deniz Susar is a Governance and Public Administration Officer, Digital Government Branch, Division for Public Institutions and Digital Government is a Governance and Public Administration Officer at the Division for Public Institutions and Digital Government of UNDESA. Deniz's main work areas include digital government and preparation of the biannual UNDESA flagship publication 'United Nations E-Government Survey'. As part of his current role, he also supports the Internet Governance Forum (IGF). HIs main research areas include e-government, open government, citizen engagement, internet governance, artificial intelligence and other frontier technologies and open government data. Deniz holds a Master Degree on International Political Economy and Development from Fordham University, New York, United States and a Computer Engineering degree from the Bosphorus University of Istanbul, Turkey.
---
Ms. Maria Rosaria CeccarelliChief of the Trade Facilitation SectionUN ECE
Maria Rosaria Ceccarelli has more than 21 years of experience in Trade & Transport Facilitation and electronic Business within UNECE where she is Chief of the Trade Facilitation Section.
She is responsible among other of the United Nations Centre for Trade Facilitation and Electronic Business (UN/CEFACT).
She manages a group of some 800 experts working on Trade Facilitation and eBusiness projects to produce Trade Facilitation Recommendations and eBusiness standards, that can foster growth in international trade and related services and that is actively working on Blockchain, Internet-of-Things applications.
In her former position in the UNECE's Transport Division, where she has been working for 12 years, she has organized and delivered training to promote the development of border-crossing and transport facilitation and provided advisory services on customs questions affecting transport.
---

Mr. Emanuele BaldacciDirector of Digital ServicesDG DIGIT
Emanuele Baldacci is currently Director of Digital Services at the European Commission's Directorate-General for Informatics. From May 2015 to February 2018 he was the Director of Methodology, IT and Corporate Statistical Services at Eurostat, the statistical office of the European Union. From October 2011 to April 2015 he was the Head of the Integration, Quality and Research Department of the Italian Statistical Office. Before that, he was a deputy division chief at the International Monetary Fund, a senior economist at the World Bank and also served as chief economist at SACE, Italy's largest trade finance group. He has a PhD in Demography from the Universities of Rome, Florence and Padua; he is the author of several scientific publications on fiscal sustainability, macroeconomic risk in advanced and emerging economies, population ageing and social protection and official statistics modernisation
---
Ms. Jadwiga TudekStatistical OfficerEurostat
Jadwiga Tudek is a Statistical Officer at the European Commission, Eurostat. She is in charge of the EU survey on ICT usage in households and by individuals, comprising, among other, a module on the use of e-government services by individuals. Over the last years, she worked together with the EU Member States' representatives on the development of several topics for the survey reflecting the policy data priorities, namely: e-government, digital skills, Internet of Things, collaborative economy. From 2012 to 2017, she worked as a Socio-Economic Analyst for the European Commission's Directorate General for Employment, Social Affairs & Inclusion. Jadwiga holds a Master degree from the Warsaw School of Economics, Poland.
Source:
Our Worldwide Patent Technology Coverage: We at Tech Corp International Strategist (TCIS) serve variety of technology areas, including telecommunications, networking, video, electrical, electromechanical, computer systems, hardware and software, business methods, fiber optics, integrated circuits, global positioning systems, storage systems, digital televisions and camera and automotive applications.